For more than 30 years Revox has been the leading manufacturer of extraordinary solutions in the area of customizable multi-room systems to bring music of highest audio quality to many living spaces simultaneously. The music is reproduced uncompressed and lossless, with minimum response time and absolutely time synchronous in every room.
 The Multiuser Amplifier has an impressive 2 x 50 watt RMS making it powerful enough for most rooms. The outstanding output works excellently together with practically any speaker.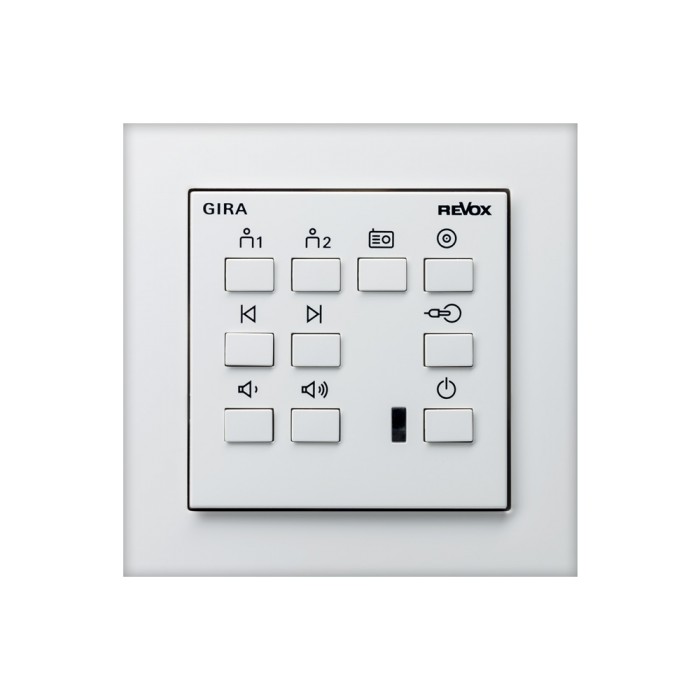 Multiuser Gira Wall Control 218
V255 in-wall touch panel control
With the Revox Control V255 display, the operation of your Multiroom / Multiuser systems becomes even more intuitive. The display is used as a mounted wall display and offers optimal control options. Available as an open Android version WLAN module in black and white.
V255 android Display with wlan